jumpSLIDE's 2007 Roundup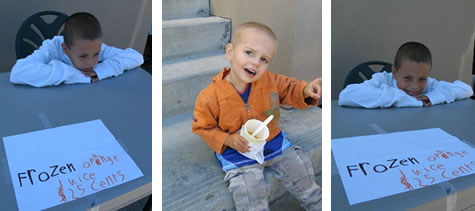 We've had a great year at jumpSLIDE, thanks to our clients and partners. So THANKS! It's been a busy year for sure, with plenty of desktop support, office relocations and buildouts, phone system installations, and more. It's been exciting to help so many companies and non-profits in the Bay Area grow.
Early in the year we complimented our online ticketing system with remote desktop support software, which many of you have benefited from--now I can help you with your computer issues from wherever I may be: Tahoe, Calcutta, Bangkok, or Tuscany (though it's most likely from right here in the sunny Mission district). I've also added a blog to the site, as you can see, where I try to post helpful, interesting, or just flat out nerdy posts about various things, somewhat technological.

Sort of on the scary side, I've had to recover data and rebuild from several server crashes this year--typical for an average year I would say. But couple that with my training for SF's Neighborhood Emergency Response Team (
NERT
) program, and you can understand why I've been pretty focused on disaster recovery. We've recently partnered with eVault to offer an auto backup solution for critical data, and I'll be in touch with those of you for which this solution is feasible about it soon (you need to be using a Windows Server for this service).
Finally
, while I don't have much to give (pa-rump-a-pum-pum), I
can
pass on this 15% off flyer for the
be+cause studio store
, where you may notice the jumpSLIDE signatures of technology you all know and love: discreet wiring, a VoIP phone system, a remote business network linking several offices, and redundant fileservers. Not to mention beautiful women (my wife of course) and cool clothes and accessories. Just print out
this flyer
for your discount, and don't miss the holiday open house tomorrow.
Wishing you all the best this holiday season,
Jon Voss
jumpSLIDE networks